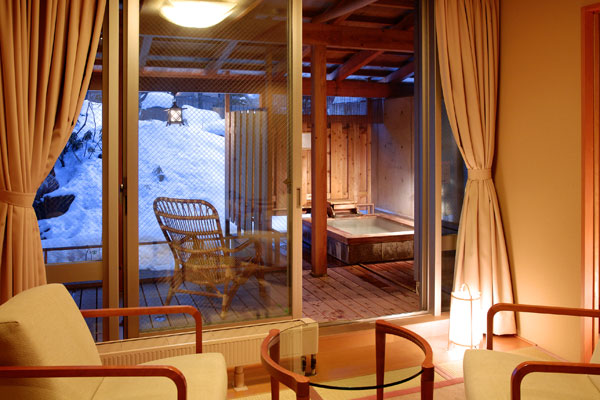 Guest Room with Private Outdoor Bath
Enjoy the luxury of bathing pleasure in your own room. A private open-air kakenagashi- type bath with natural hot spring water (from Sai-no-Kawara spring source). In a spacious atmosphere that leads into the garden, forget your worries and enjoy immersing yourself in the comfort of abundant hot spring water. A moment of luxury with no interruptions.
12.5-tatami-mat room with 6-tatami-mat-size veranda-like porch, terrace, open-air bath, lavatory, washstand and indoor bath.
*12.5 Tatami-mat is approx. 19.34 m² / 208 ft².